Providing health sciences education through virtual reality experiences
Keywords:
virtual reality, gamification, health sciences library, technology in curriculum
Abstract
In 2020 – 2021 the Robert B. Greenblatt, M.D. Library at Augusta University implemented two projects leveraging virtual reality (VR) technology to provide immersive experiential learning opportunities for health sciences students. The projects shared some commonalities in spite of having differing objectives and desired outcomes. These common facets led to the success of both projects and will be helpful for other institutions considering implementing VR projects.
References
Kouame, G, Wood, E, Orlosky, J. A virtual reality library space for health centered education and well-being. J Hosp Librariansh. 2021;21(3):281-288. [cited 28 June 2022]. Available from: https://www.ncbi.nlm.nih.gov/pmc/articles/PMC8664009/.
Zainuddin, Z, Chu, S, Shujhat, M, Perara, CJ. The impact of gamification on learning and instruction: a systematic review of empirical evidence. Educ Res Rev, 2020;30:1-23. DOI: https://doi.org/10.1016/j.edurev.2020.100326.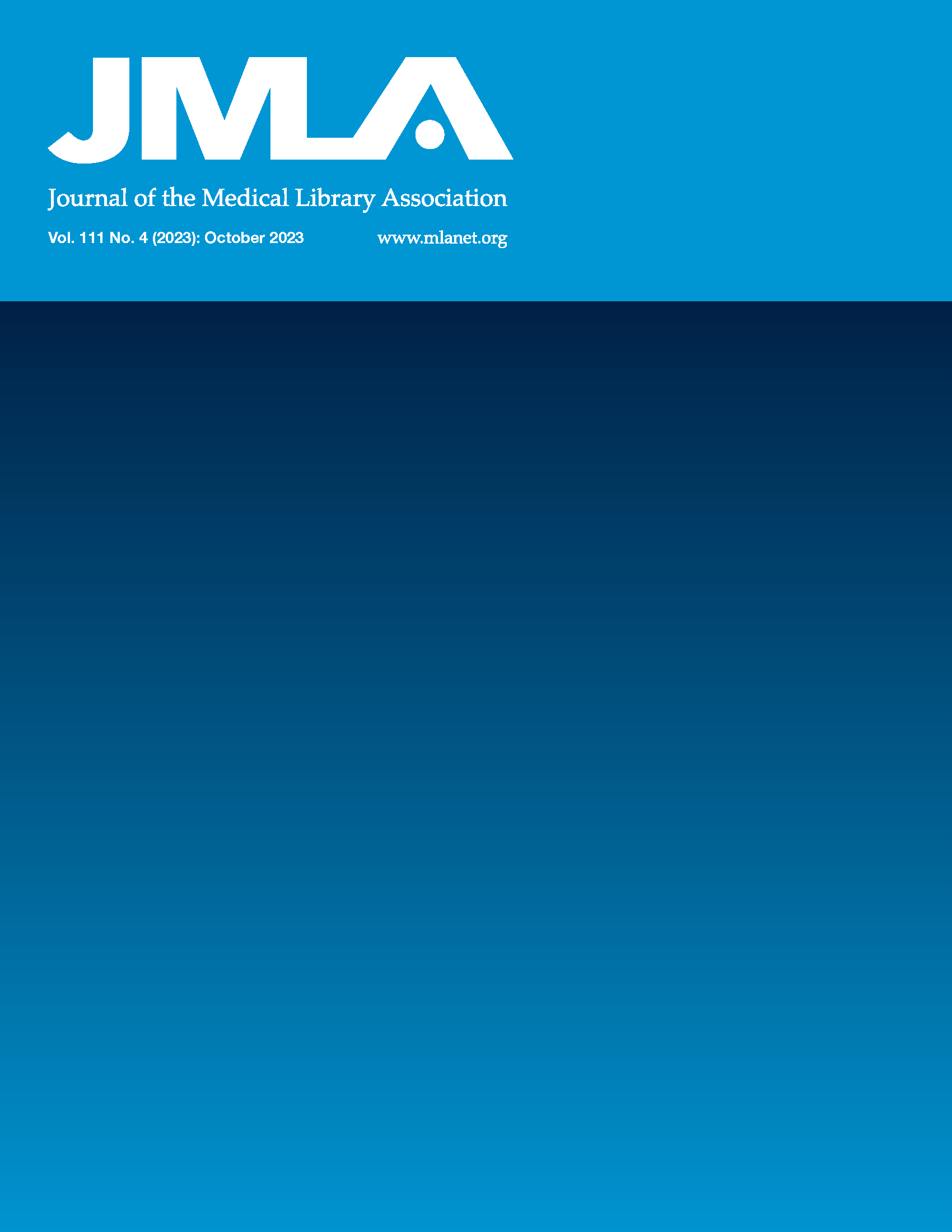 Downloads
License
Copyright (c) 2023 Gail Kouame, Jennifer Davis, Lachelle Smith
This work is licensed under a Creative Commons Attribution 4.0 International License.